Environment´s information
The Bardenas and Moncayo form a remarkable space with natural value which exerts and irresistible atractive for the visitors who are looking for a opened place for the practice of hiking, bicycle touring and in general, for the enjoyment of the nature. The access to the territory it can be made from any of the neighboring municipalities, but the route more common is from the Virgen del Yugo hermitage, in Arguedas. Tudela and Tarazona are two towns with a big cultural interest, as Verduela for its monastery and Cascante for its cellars.
Monteagudo
Strategic historic point by its proximity as to the Moncayo as to the Royal Bardenas of Navarra, in the region of the Low Queiles, with heterogenic field and a big diversity of landscapes and that produces wine of the Low Ribera with Origin Denomination "Navarra". The palace of the marquis of Saint Adrian is located in the site of the old castle, being rebuilt in 1766. The parish is gothic-renaissance, it started to build in 1540, with a second nave added in the XVIII century and baroque altarpiece. The old hermitage of the Virgin of the Path was occupied by an Agustin monastery in the XIX century and in it you can see a Romanesque sculpture.
Tours
Tudela, Tarazona (cities of high cultural interest), Cascante (wineries), Tulebras (monastery), Veruela (monastery), Arguedas (Senda Viva and Bardenas).
Activities
Hiking, Mountain Bike (both Moncayo as Bardenas)
WHERE TO GO

Contrebia Leukade
Contrebia Leukade es la ciudad más antigua de La Rioja, puesto que fue fundada en el siglo III antes de Cristo. Situado en Inestrillas, entre Cervera y Aguilar. Es considerado uno de los yacimientos a...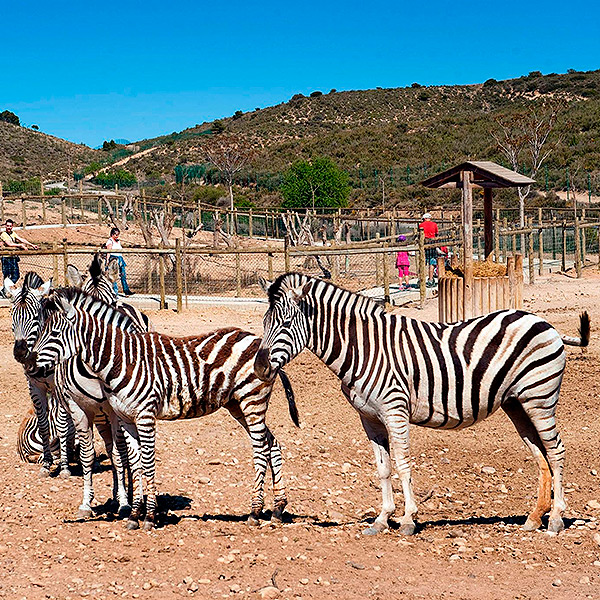 Senda Viva
Situado junto a las Bardenas Reales de Navarra que es Reserva de la Biosfera por la UNESCO, podrás disfrutar de un entretenido día con atracciones, un sensacional espectáculo de rapaces y las activida...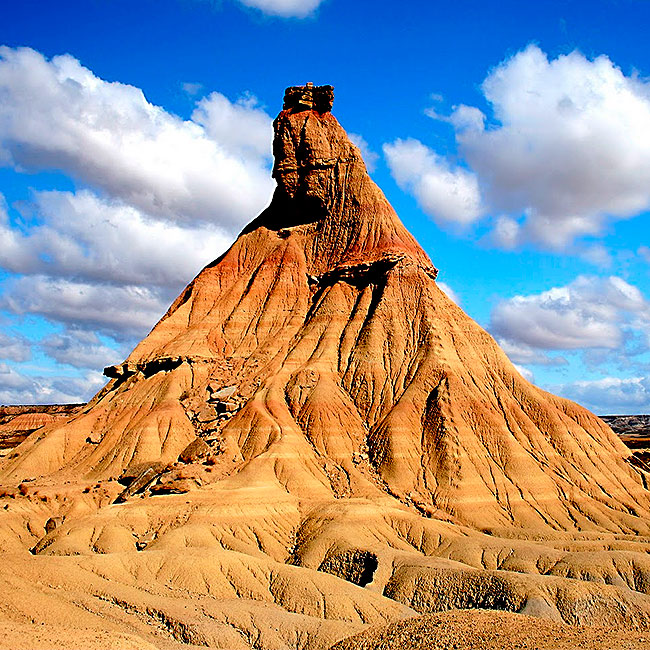 Parque Natural Bardenas Reales
Tras su apariencia desnuda e inhóspita, las Bardenas Reales atesoran grandes valores naturales y paisajísticos que cada año atraen a miles de personas y cuyo territorio ha sido declarado Reserva de la...
UPCOMING EVENTS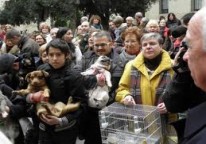 Fiestas de San Antón
En Buñuel, del 14 al 17 de enero de 2018
Festejos del Patrón de los Antón de los animales y en Buñuel se celebra especialmente con procesión, comida popular, partidos de pelota, actos y hogueras con todos los vecinos Cabe reseñar el Fuego d...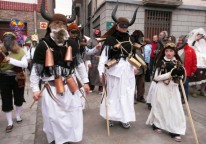 Carnaval Tradicional Riojano
En Enciso, del 21 al 22 de febrero de 2018
Enciso celebra su carnaval en el que se recuperan disfraces ancestrales que desfilan por las calles y se hace una cena popular y quema de los judeses.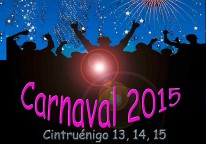 Carnaval de Cintruénigo
En Cintruénigo, del 24 al 26 de febrero de 2018
Viernes tarde: Lectura del pregón hacia 19:30h.y tamboreada. Sábado: salida de los zarramusqueros hacia 17:00 (durante 1 hora los zarramusqueros manchan a todo aquel que no vaya disfrazado) Domingo:...